Birthday Sashes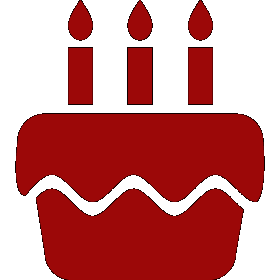 Identify the guest of honor with pomp and pageantry when you deck him or her in a birthday sash!
Our selection of ultra satin sashes honors everyone, from birthday girls and boys to sweet sixteen and seventy-somethings. Send them home with a treasured keepsake of the party. Each sash is handmade from long-lasting, comfortably smooth satin and is embroidered with a fun message telling everyone the wearer just hit a new milestone in life.
Our pageant style sashes are made with extra care and premium materials, so they'll more than last through the festivities. Use yours again for future celebrations or frame it alongside a picture to commemorate the day.
Want to add a name, special message or another personal touch?

Contact us and our experienced sash design staff will be happy to help you create the sash of your dreams.