Wedding and Bridal Sashes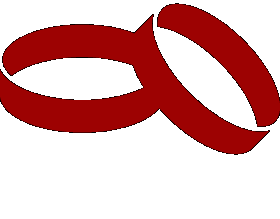 From bachelorette parties to receptions and after parties that rock the night away, ensure everyone knows who the Mrs. (or Mrs.-to-be) is with a bridal sash!
High-quality professional embroidery makes an elegant statement against our soft, ultra satin fabric. We source premium materials for every product and each is hand sewn to ensure a finished product that will delight any bride.
Surprise the woman of the hour with a sash during pre-wedding showers or parties, or adorn her with one for the reception. Our wedding sashes are made to last, so she'll have it for years to come as a memory of her wedding day.
Want to add the bride's name, or her bride tribe name create sashes for the entire bridal party or add some other personal touch?
Contact us and our experienced sash design staff will be happy to help you create the sash of your dreams!