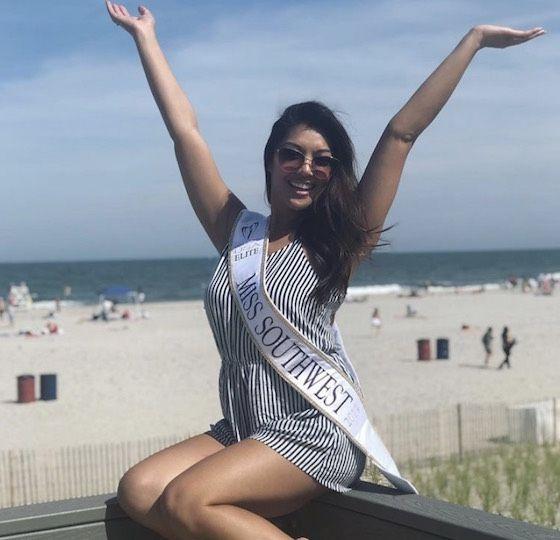 Christy Lopez, Miss Earth's – Elite Miss Southwest came by the office to pick up her Sash. She was a breath of fresh air. We were so overwhelmed by her kindness and down to earth personality. Other than wearing her Sash around, Christy wears many hats. She is an event director, producer, on camera host, model, actress, philanthropist, just to name a few.
Christy's reigning title as Miss Earth's – Elite Miss Southwest, really fuels her purpose with her platform "Leading the Reusable Revolution." She encourages the public to take on a green plastic-free lifestyle to decrease personal waste and minimize carbon footprint. Christy says, "We have to set a good example to this generation to help end plastic pollution and support legislative climate change solutions."
The Miss Earth organization is one of our prestigious pageant partners, where Christy wholeheartedly supports the mission. She has always been an Earth lover and fascinated with nature. For over 4 years, Christy has been volunteering doing her part in keeping our beaches clean. At a young age, she was raised to recycle and reuse many things in efforts to save money.
Christy is leaving a strong impact, representing Miss Earth's organization.
Interested in becoming a Pageant Partner with us?