When I sit down with a client to design their sashes, we look at where they came from, where they are, and the dreams and goals that lie ahead. Having designed the sashes for Miss America, Miss United States, Miss World America, Miss World Canada, American Beauty and many more national pageants since 2002, we are regarded as the industry leader in sashes and design. We listen to our clients, analyze their current logos, colors, font preference, their "look", and more. We design digital mock-ups for them to review. Once we have the basic design in place for their national title winner, we build the design out from there for state, local, and division sashes, whatever the need or vision of our client might be.
My focus for our clients is two-fold – beautiful designs that build your brand. To build your business and strengthen your brand, it's important to be consistent with the design and style of your organization's sashes. That way, when the girls or guys are together, they look like a cohesive team, representing your business and brand. Not just for one year, but every year.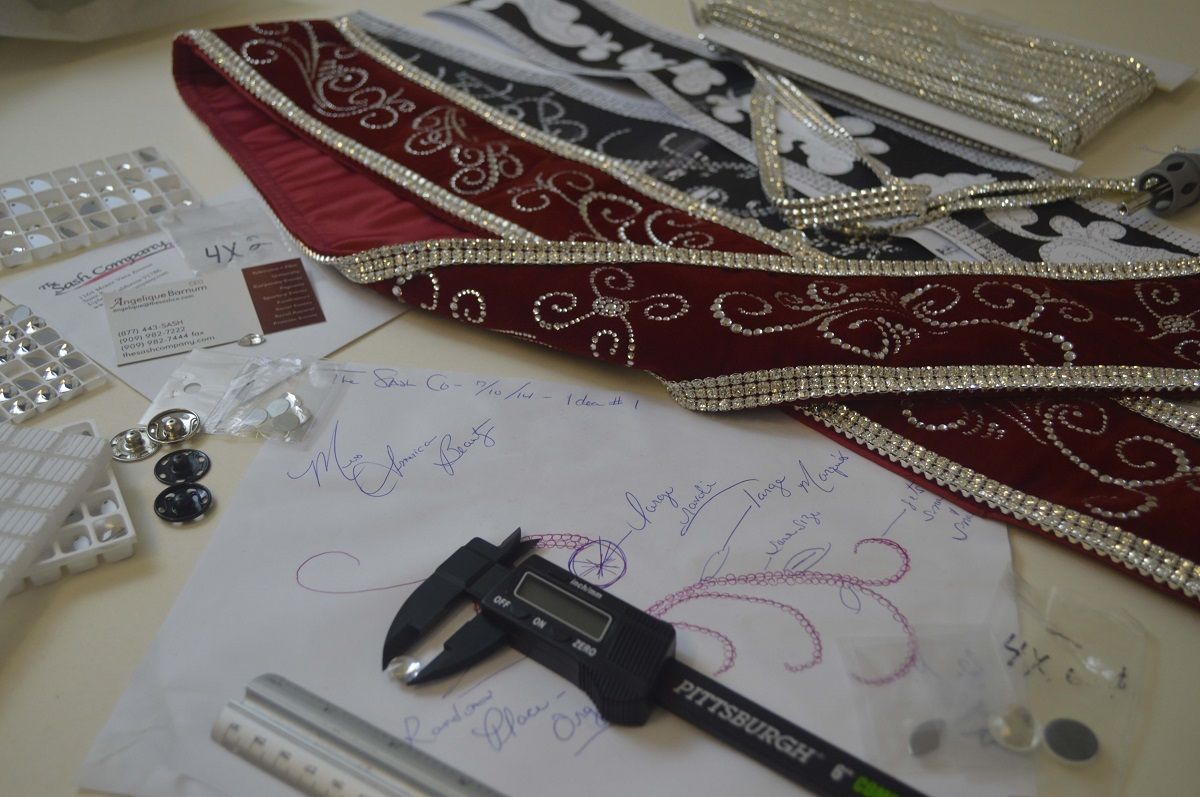 The quality of your sash materials is never, ever compromised. We only use the highest caliber of imported fabrics and rhinestones, and every sash is made here, at our shop, in California, USA. The Miss America sash and a little girl's 5th Birthday Princess sash are both created with the same fabric, you'll only get the best from us. Our sashes stand out in the crowd and directors can see the difference in our quality from across the room. In just the past year alone, we've had five of the nation's top pageants come over to us, wanting more in the way of quality, customer service, and they're all thrilled!
We believe in building relationships with our clients as well. Our clients love us and we love them and they come back, year after year. We're proud and honored to represent so many extraordinary people and organizations.