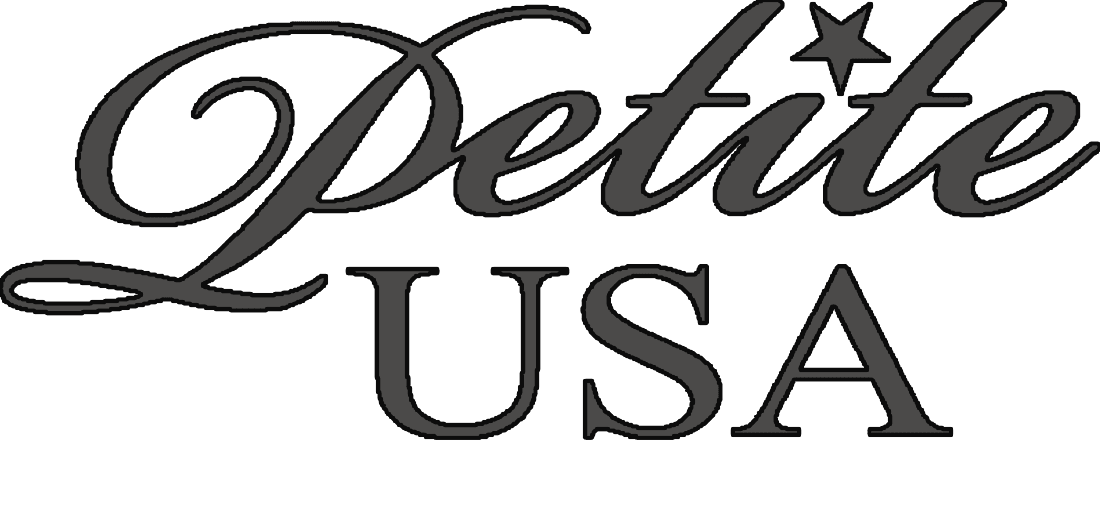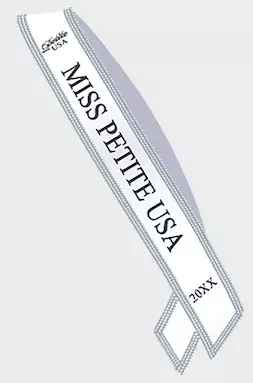 Petite USA
Petite USA is a beauty pageant highlights women and girls who have a figure that is... well, petite! Its main purpose is to give women under 5'6" the opportunity to be a voice and spokesmodel for other petite women across the world and show that height makes no difference when dreaming big.
These dreamers will compete in swimsuit, evening gown, judge interview, and on-stage questions to earn their titles.
The National Sash Collection is a white satin base with the Petite USA logo embroidered in graphite with a black outline, the title in metallic graphite with black outline, the year in black, and the border outlined in three rows of rhinestones.
*Note: National Sash can only be ordered through the National Office.