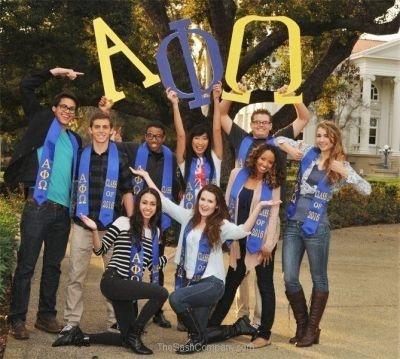 There's no better way to create a unified look on graduation day than with a custom graduation stole design for your Greek fraternity, sorority, club or other organization.
Group orders of 5 or more custom graduation stoles are also eligible for free shipping!
Group Order Options
To create a custom group stole design for graduation day, visit our Sash Designer.
Mix and match colors and personalization for your group members, while enjoying bulk discounts. Any combination of graduation stoles from the Sash Designer will enjoy the following group discounts, which are automatically applied when you checkout. No need to ask for a special group account. Just order and go!
10 - 19 graduation stoles - 5% Discount
20 - 29 graduation stoles - 10% Discount
30 - 49 graduation stoles - 15% Discount
50 or more receive a generous 20% Discount
Plus all group orders of 5 or more graduation sashes receive free shipping!
Some tips to get you started:
To save and share your group designs with your friends, we recommend creating an account first before using our custom Sash Designer. Once you're logged in, you can create different design choices in our custom Sash Designer and save them to your account.
To preview the bulk pricing that will apply to orders of 10 or more graduation stoles, use the quantity + / - field to the right of the Sash Designer.
Use our Sash Designer social sharing features to post your proposed graduation stole design for your group to Facebook, Twitter or send a link by email.
Once you've chosen a design and are ready to order, you'll be able to quickly create duplicate graduation stoles for each member of your group using the saved designs in your account.
Check out The Sash Company Greek graduation stole portfolio with lots of graduation stole pictures for design inspiration.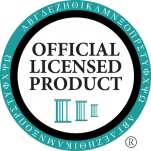 For your Greek fraternity or sorority, The Sash Company also offers approved Greek graduation stoles in stock, featuring the official colors and crest of your organization. No second guessing, no worrying about getting the colors right, or if the company you choose will have the right embroidery pattern for your Greek crest.
The Sash Company sells officially licensed Greek fraternity and sorority grad stoles, so you know it will always be exactly right!
Free shipping for all orders in our store of $200 or more.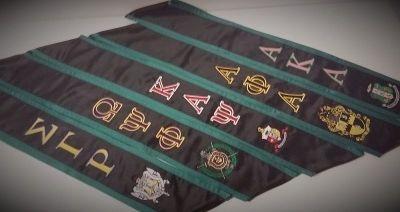 Ask our custom Sash Design specialists to help create the perfect graduation stole design for your group, fraternity, sorority or organization.
If you prefer, members of your group can personalize the custom design with their name while preserving a unified look for the entire group. All of the graduation stoles for your organization will match perfectly, with the same colors, fonts, logo size, etc.
The Sash Company will also store your group's design on file for easy reordering of your bulk custom graduation stoles, year after year.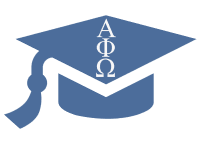 Contact our graduation stole design team
at (877) 443-SASH (7274)
or send us a message online to get started.