Welcome Delts!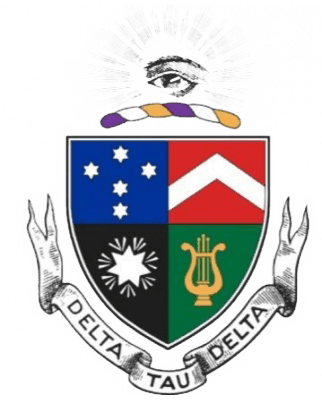 Delta Tau Delta, also known as Delt or DTD was founded in 1858 at Bethany College in what is now called Northern West Virginia. The Delta Tau Delta organization has been built on truth, courage, faith and power by eight brave men who wanted fairness of the student population as well as bringing the student body together through respect and common values.
Since then, DTD has spread to nearly 200 campuses, with more than 130 active chapters and colonies comprised of roughly 10,000 students. More than 170,000 men have joined the brotherhood of Delt since its founding. What a better way to honor the founders before you then with our custom Delta Tau Delta Greek graduation stoles designed with the official Delta Tau Delta fraternity colors. Bulk Discounts Available. Order graduation stoles for you and graduation stoles for your brothers today!
Buy SOLO or buy in BULK to save!
Click on the product to see price options.