Welcome Kappa Sigma!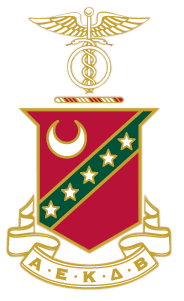 Kappa Sigma, also known as Kappa Sig was founded at the University of Virginia in 1869. Founder, William Grigsby McCormick and four of his friends: Frank Courtney Nicodemus, Edmund Law Rogers, John Covert Boyd and George Miles Arnold found the true strength in friendship.
Because of this, Kappa Sig is the largest college fraternity in the world with over 200,000 living members, including over 20,000 undergraduates and 320 chapters and colonies located throughout the United States and Canada. Become the man you desire and gather your brothers with our custom Kappa Sigma Greek graduation stole.
Buy SOLO or buy in BULK to save!
Click on the product to see price options.