Welcome FIJI!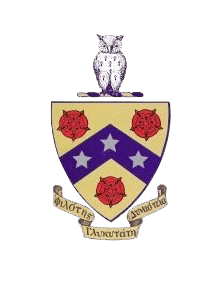 Phi Gamma Delta, also known as Fiji or Phi Gam. On May 1, 1848, at Jefferson College in Canonsburg, Pennsylvania - Phi Gamma Delta was founded by the "Immortal Six": John Templeton McCarty, Samuel Beatty Wilson, James Elliott Jr., Ellis Bailey Gregg, Daniel Webster Crofts and Naaman Fletcher. Phi Gam unites men in enduring friendships, stimulates the pursuit of knowledge, and builds courageous leaders who serve the world with the best that is in them.
Since 1848, FIJI has initiated over 195,000 brothers and more than 11,000 undergraduate brothers. Today, FIJI has 145 Chapters, 9 Colonies and 70 Graduate Chapters. What a feat. Now it's your turn. Keep the legacy alive. Celebrate your accomplishment with our custom FIJI Greek graduation stole.
Buy SOLO or buy in BULK to save!
Click on the product to see price options.