3 fun ways to CUSTOMIZE your Graduation Stole!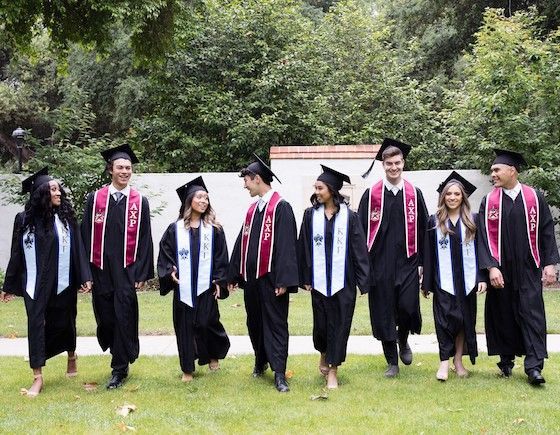 Graduation season is around the corner and there is no time like the present. I have seen many graduates procrastinate when it comes to preparing for GRAD DAY.
Graduation stoles have remained the tradition for many schools and college graduates. Even Fraternities and Sororities have made it a tradition to customize matching graduation stoles and sashes for their group. Here are 3 fun ways to customize your graduation stole:
Choose your colors. When it comes to customizing your grad sash/stole, you want to choose colors that either represent your school or fraternity/sorority organization.
To border or not to border. Whether you decide to add a border or not, it will compliment the colors of your school or group organization. Another border to consider are rhinestones. Some of us love to shine as we walk to receive our diploma. What a better way than with rhinestones.
Let's get personal. Customizing your graduation stole with your graduation year, your degree, your Greek symbols and/or crest of your sorority/fraternity would be a great keepsake to have. This is something to definitely consider.
Whether you choose to customize your graduation stole or not. Let The Sash Company help. We have helped so many graduates and Greek graduates design the graduation stole of their dreams.
Remember that this is YOUR graduation. You've earned the right to stand out.