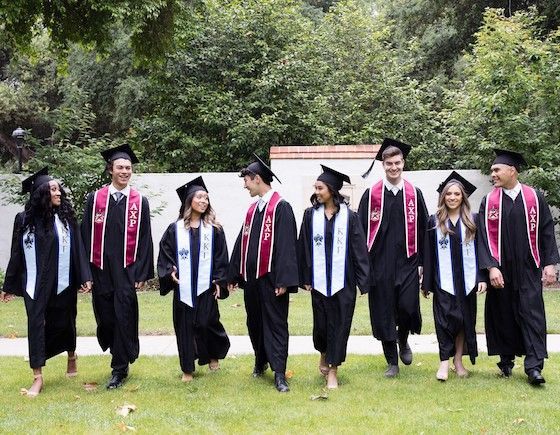 Graduation season is coming up. We see that many graduates are procrastinating on ordering their custom graduation stole. Remember that you should place your order at least eight (8) weeks before the big day.
How can we motivate our beloved graduates (or ourselves) to prepare for graduation day? Simple. Grads love having a way to show their school spirit off. Customized stoles are one way to do this.
Where there is a theme, so too, should there be a matching stole for graduation. Don't let your graduation be a reason to skimp on fun traditions. You can get started right now on designing the perfect custom grad stole.
Here are 3 fun ways to customize your graduation stole:
Choose your colors. A custom-designed graduation stole is a great way to really let your achievements shine with colors that reflect your school or fraternity/sorority pride. As a gift to yourself and your classmates, a stunner of a graduation stole is the perfect way to send off your college career while displaying school pride at the same time.
To border or not to border? Adding a second or even third color by adding a border to your graduation sash can complement the colors of your school or group organization. And sometimes, all you need to give your image an extra pop is a touch of bling. Consider adding some sparkle as an option. A gorgeous rhinestone border may be just what you're looking for to finish off your look.
Get personal. Customizing your stole with your graduation year, your degree, Greek symbols and/or your crest is a great keepsake to have. A new trend in recent years has been to customize your stole for graduation with the names of beloved family members, significant dates, or embroidered symbols of your favorite hobbies.
Whether you choose to customize your graduation stole or not. Let The Sash Company help. We have helped so many graduates and Greek graduates design the graduation stole of their dreams.
Remember that this is YOUR graduation. You've earned the right to stand out.