Celtic Cross Clergy Stoles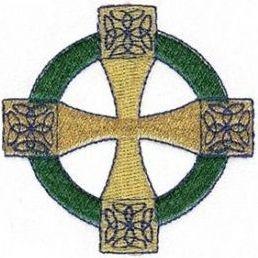 Wear a classic symbol of eternity by donning this clergy stole.
Our high-quality stoles come in lengths starting at the visitation length of 72 inches, so you'll find a product perfect for any occasion or size needs. High quality satin fabric ensures your minister stole will hold up to years of service.
These officiant stoles are professionally embroidered with multi-tone Celtic crosses complete with a bold circle to symbolize eternity.
Choose one of these hand-sewn stoles to officiate at many occasions: Vows between a bride and groom, dedication service as someone promises to serve and love God for life, or a burial to help loved ones simultaneously grieve and celebrate everlasting life.
Need a special length, or want to customize your stole with a favorite spiritual quote or other unique touch?
Contact us and our experienced stole design staff will be happy to help you create the perfect symbol of your faith.