In His Service (IHS) Clergy Stoles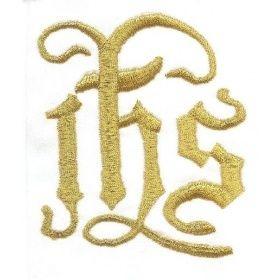 Mark yourself as a servant of Christ with an IHS minister stole. Choose from numerous colors to denote the season or match existing congregational robes.
Each clergy stole is embroidered with the Christogram IHS. It serves as both an acronym for "In His Service" and as an abbreviation for the Greek name for Jesus. The Greek letters iota, eta, and sigma (IHS) appear on both sides of the stole.
Stoles come in lengths from 72 inch visitation style up to 114 inch extended length to fit the occasion and your stature. Each minister stole is crafted with precision from high-quality satin, making it a go-to accessory for service or a long-lasting memento of special occasions.
Need a special length, or want to customize your stole with a favorite spiritual quote or other unique touch?
Contact us and our experienced stole design staff will be happy to help you create the perfect symbol of your faith.