Lotus Flower Blossom Clergy Stoles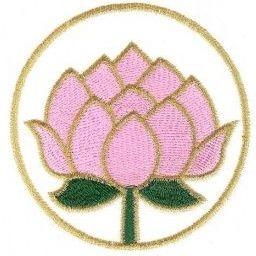 Dress for a special Hindu, Buddhist, or Egyptian ceremony with this lotus blossom clergy stole. A symbol of purity, spiritual awakening and faithfulness, a blossoming lotus flower graces this minister stole. The lotus flower also symbolizes rebirth.
The symbolic flower is embroidered on a satin fabric background, and you can choose from a variety of color combinations to match your officiant robes or the atmosphere of the event in question.
Our minister stoles are hand-sewn from high-end fabrics to create a luxury feel and a product that lasts over years of service.
These lotus blossom officiant stoles are ideal vestments for those serving in special religious ceremonies, including weddings, declarations of faith, or celebrations of life.
Need a special length, different color, or want to customize your stole with a favorite spiritual quote or other unique touch?
Contact us and our experienced stole design staff will be happy to help you create the perfect symbol of your faith.