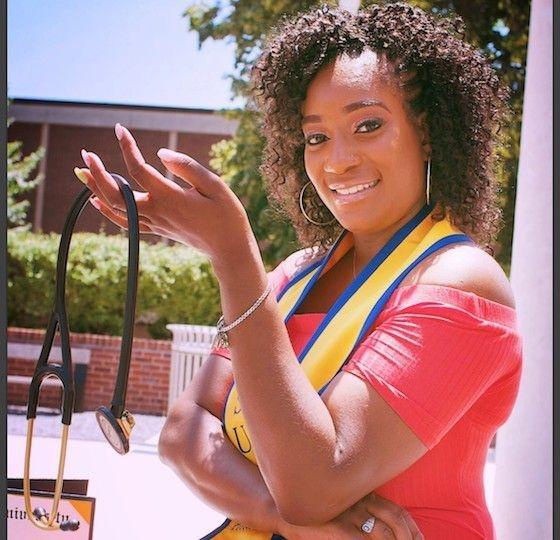 Meet Dominique Wilkins. She graduated with her Bachelor's Degree in Nursing from Coppin State University, Summer 2019.
Like many students who attend college, she had her moments where she wanted to give in. The late nights, long hours, endless studying for results that didn't seem to pay off. Through the support from her family, friends and faith she was able to stay focused on her academics. Her career choice falls hand in hand with her passion as she truly enjoys caring for others. Since childhood, she was constantly exposed to the healthcare field in great ways. Dominique's parents both worked in the VA Hospital so it was inevitable that she would graduate with a degree in healthcare. Soon, more of the family lineage will follow suit as her niece stated that she would also like to become a nurse like her Aunty Dominique. This shows the great influence one can have on the next generation coming up.
Congratulations, Dominique!! Through your hard work and sacrifice, you are leaving a legacy not only for your family but also within the healthcare reform.
We are so proud of you!!
JUST FOR FUN:
Rosslyn- Dominique, how did you find The Sash Company and what was your reason to personalize your stole?
Dominique- "I found The Sash Company by googling companies that specialized in personalizing stoles for individuals. I wanted a personal stole because my school program didn't have enough for the students and it was really important for me to have a Stole that represented my hard work."