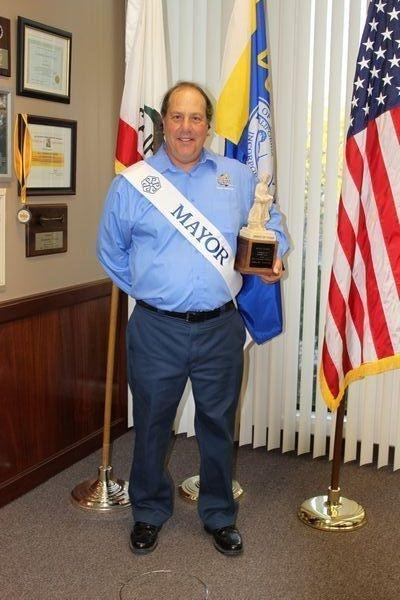 Mayor of Pomona, California, Elliot Rothman dons his Mayor's sash, complete with the city logo, at the nation's largest fair – the Los Angeles County Fair, hosted in his hometown.
At the annual mayoral shin dig, Rothman was certain his sash would be a hit and sure enough, the other mayors wanted one too!
I mean, why not? If prestigious pageants adorn themselves with beautiful, quality made sashes. Then, the Mayor of Pomona should have one too.
We are excited as he's bringing back the sash to Mayors in California! It's a thing now. From county fairs, holiday parades, and Fourth of July fireworks, he's got his sash – a city official's statement that pulls together the needed and well-deserved recognition he deserves. And you know, the new-vintage look is absolutely trending right now!
What a wonderful honor to have the Mayor chose The Sash Company. We think Mayor Elliot is fabulous!
"Say Something, Sash Something!"