Susan Fochs, Miss America – Miss South Central has been involved in the Miss America organization for about 8 years.
What many people don't know about the Miss America organization and some of the most prestigious pageants are the scholarships that can be attained. Just like Susan, being a part of the Miss America organization was the pursuit for a college scholarship, that became a pathway to walking in her purpose of helping active duty service members and veterans.
Susan's inspiration began with her father, who was a disabled veteran from the Marine Corps. At the age of 18 years old, Susan created her 501(c)3 non-profit organization named Operation Not Alone (ONA). Within 6 years, Susan's organization has grown worldwide, currently offering six services:
1.) Personalized Care Packages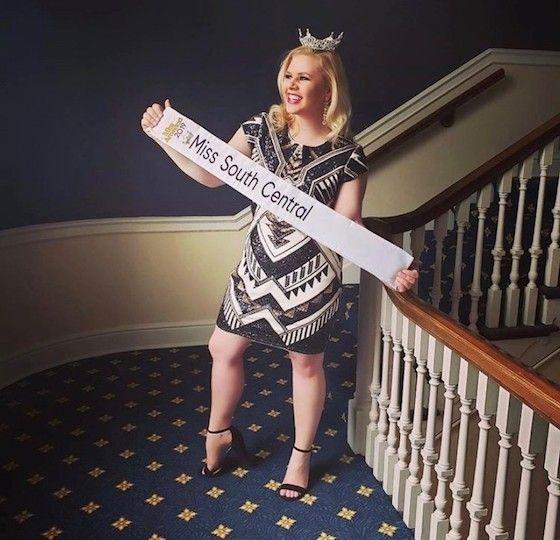 2.) Annual Veteran Cheer Packages
3.) Who Is Your Hero? Presentations
4.) Never Alone Nursing Home Visits
5.) ONA Girl Scout Patches
6.) ONA Intern Program
To date, Operation Not Alone has sent hundreds of care packages to active duty members in 8 countries around the world. In addition, their yearly Cheer Package program helps hundreds of veterans in 35 states. During the holidays, the ONA team also spends time in nursing homes around Wisconsin, delivering custom made blankets to their veteran residents. Also, giving presentations on "Who is your Hero?" to countless classrooms, organizations and corporations.
If that weren't enough, last year in October 2018 Operation Not Alone opened their first office in Buffalo, New York. Along with launching the Girl Scout Patch Program, which has distributed 53 patches to Girl Scouts in 4 states.
Susan is in alignment with her purpose as she continues to make a substantial difference with her non-profit Operation Not Alone and the Miss America Organization.
Interested in becoming a Pageant Partner with us?