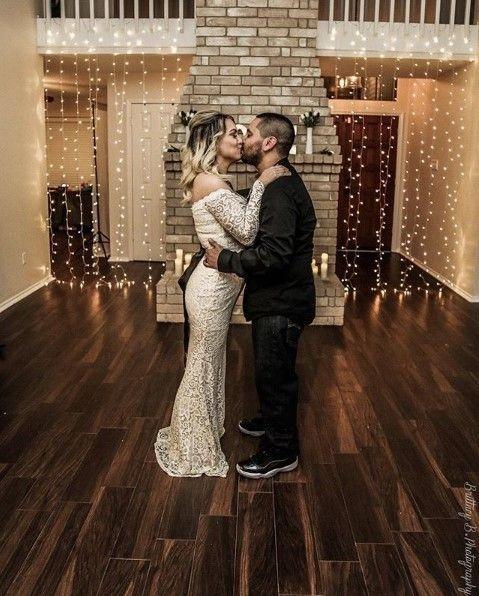 If you or a loved one is getting married in the near future, we know things can be extremely stressful and scary with this recent outbreak of the Novel Coronavirus, also known as COVID-19.
With venues and vendors canceling, gatherings over 10 people being outlawed in many cities and states, and general confusion as to the morality of gatherings right now, many of you find yourselves at a crossroads in determining whether to postpone and how to face the uncertainty that lies ahead for all of us in the coming months.
First off, I want to start with some Coronavirus basics. While we are not trained medical professionals, what we can say is to make sure you stay up to date with the CDC website and the World Health Organization (WHO) and follow these basic rules:
Wash your hands regularly and for at least 20 seconds
Don't buy masks unless you have symptoms so that there are enough for both healthcare providers and the sick to have access to them
Practice social distancing, and remain 6 feet away from others in public
Avoid gatherings of 10 or more people
The reason why it is extremely important that we all take precautionary measures is to flatten the curve and prevent our healthcare system from getting overloaded in the days to come. In short - the reason this outbreak is so much more dangerous than the common flu is that most people show only mild symptoms, so they unknowingly spread it around to those it might seriously harm.
We know this is a huge bummer, but for the greater good of society as a whole - we recommend postponing your reception for at least the next 2-12 weeks [as of the writing of this blog post on March 30, 2020].
That being said, we're writing this blog post to give you options - not just rain on your wedding parade!
Many of you thought 2020 would look very different than it has so far, but technological gains made over the past decade mean that brides-to-be have alternatives to putting their weddings on indefinite hold.
With today's technology, it's easy to livestream your big day with family and friends all over the world who are also trying to observe safe distancing practices.
To start, you'll need to find a new location. You won't need a ton of room to pull this off, so we recommend staging your own home or using the home of a friend or loved one. Make sure the WiFi has a good signal strength wherever you plan on filming. If you plan on finding a less-populated park or hiking trail, make sure you're not putting anyone else at risk.
If possible, put up signs around the area to let people know that there is a very small gathering of essential people, and that you're livestreaming your wedding for all the people who are self-quarantined at home. Also make sure you scout out the location first and find out if the cellular signal is strong enough to support a high-definition livestream.
As long as it's not closed, crowded, and has a good internet connection don't be afraid to get creative! At the same time don't be afraid to save your wedding budget for when this all blows over - you could even do it from the courthouse!
Secondly, you'll need to pick a platform to stream on. Facebook, Instagram, YouTube, and Twitch all offer streaming capabilities but have several drawbacks. If you have any music in the background that's copyrighted, it could get your stream blocked or deleted. Most of these options require your guests to have an account and apps installed which might confuse older generations. Instagram and Twitch also delete videos after a short period of time. Lastly, it's harder to keep your privacy from co-workers, exes, and other people you don't want coming across your livestream.
Because of these drawbacks, we recommend using EventLive, which was specifically designed for streaming weddings. You get a private link to share with friends and family, whether it be through email or on social media ahead of time, unlimited views, automatic reminders, a guestbook, a download link for the video, and the video is saved online for a full year. You can get all of this for just a $49.99 one-time fee.
Next, you'll need the right equipment. Most smartphones released within the last 2-3 years are going to have this capability through each platform's respective app. However, if you're not fond of the camera on your phone, you can also wirelessly connect to an external camera such as a GoPro Hero 8 or DJI Pocket to improve quality for everyone watching. It's highly recommended that you buy a tripod of some sort to hold your camera instead of trying to perch it on a shelf or have someone with shaky hands taking the video.
Finally, we'd like to recommend that you talk to your loved ones ahead of time to encourage them to record themselves as they watch the ceremony itself, and to include a personalized message to you as a newlywed couple. One of the greatest sources of joy that brides are afraid of missing out on is getting to see the happy faces of their friends and family sharing with them the joy of their beautiful love.
Knowing that you'll get to sit back and relish in those individualized moments forever can help ease that concern, and promises a lifetime of being able to return to those happy memories shared with the people you care about most.
Live Stream Final Checklist
Live stream webpage has been established and you have shared the link with your loved ones
Set up a tripod or give equipment to a person designated to hold the camera
Your phone is connected to WiFi or mobile network and your internet strength has been tested (If you're using a mobile network make sure you have an adequate data plan)
Your phone is fully charged or plugged into a power source
We understand that this alternative requires a shift in expectations - many brides rightfully want to be surrounded by their smiling loved ones on their big day.
By giving your loved ones a chance to still be active participants in your ceremony, though, we believe that you can still have the beautiful, happy day that you and your husband-to-be deserve.
Who knows? Maybe you'll be able to save that budget you set aside for either a second ceremony once the skies are clear of the cloud of uncertainty resting over us, or a very early renewal of your vows to get to embrace those you cherish later this year.
Let's work together toward making 2020 the year you planned it would be, a safe year, and the year you embark on that path to happy matrimony.