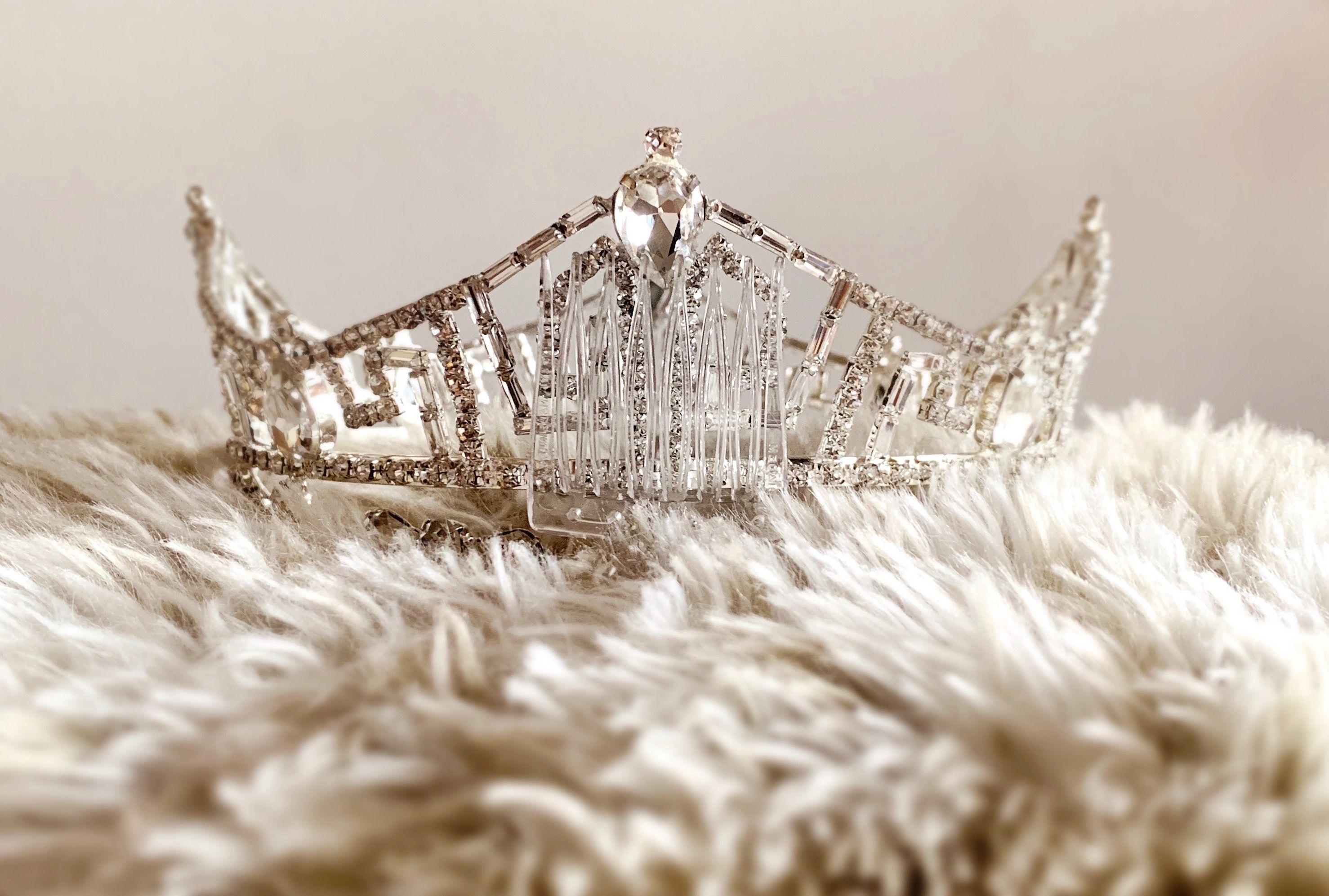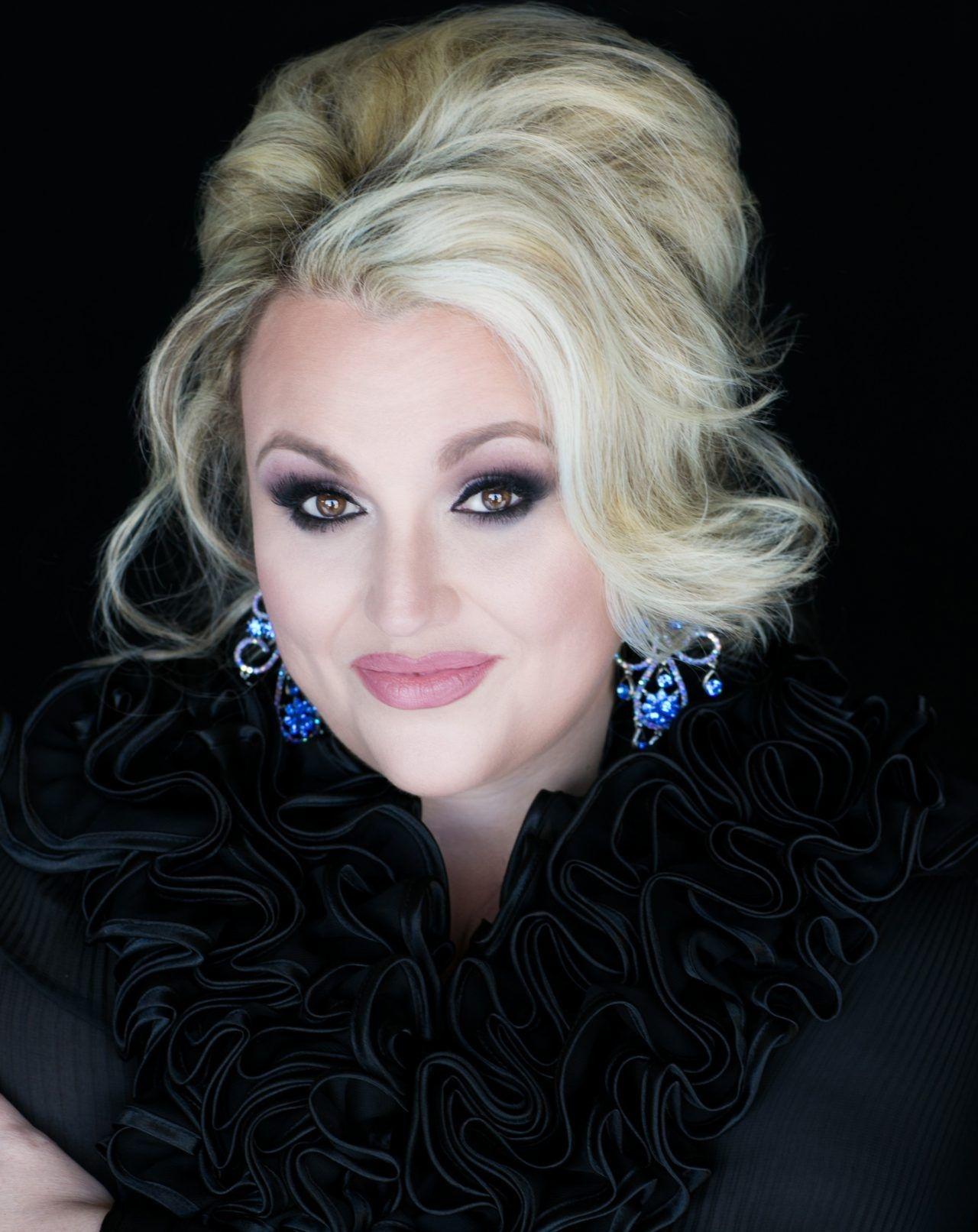 We are down to our last pageant sash mini-series post and it's a good one! We've interviewed two of the top industry experts on how to make the most of your crowning moment and we'll dive deep into all the juicy details! Whether you're in the pageant or running it, the owner of Miss Cosmos and CEO of Crown Garland, Stephi Williams, and world-renowned pageant sash designer and owner of The Sash Company, Angelique Barnum, have quite the list of tips to share with you!
PAGEANT SASHES AND CROWNING MOMENTS
Every titleholder deserves to look good in a crowning moment, whether the crown is placed on you or you're doing the placing. Can you picture that amazing moment when all is silent in anticipation, and then… you're announced the new titleholder! All those emotions flooding over you while girls are hustling across the stage and ALL THOSE CAMERAS ARE FLASHING. We're going to help you make sure every frame of that precious moment is absolutely stunning. In this section, we're showing you tips on how to kiss those floppy crown and slippery sash moments goodbye. Say hello to photo op perfection!
Getting Crowned
This part is the easiest yet the hardest! In that moment, the excitement is certainly uncontainable and us in the audience adore watching the passion come through. That's what makes those celebratory moments so great! However, among all the commotion, it's always helpful to mind the past titleholder in more ways than you may think…
First, before you're even anywhere near your crowning moment, it helps to wear waterproof mascara to avoid any smudgy makeup if the tears do come! Also, it helps to be conscious of your height and the past titleholder's height the night of the crowning. If possible, we say the night of the crowning because the height of your heels and hers might differ from day to day depending on what shoes you pick out. Continuing… noting the height difference between you both is going to help you know how far to dip down when she's placing your crown. That way, she can easily and comfortably secure it with less room for error like slanting or wiggling.
Additionally, don't forget to stay still enough for your new pageant sash to be placed! For this portion of your crowning, you mainly want to be mindful of your arms. Giving the past titleholder just a split second of assistance by momentarily holding still can make all the difference as she slides your pageant sash over you. If you're able to remember in the moment, giving a quick check to make sure the pageant sash is firmly secured closed before walking across the stage will make sure you're able to catch any potential mishaps before they occur! Lastly, making sure you hold your flowers and other celebratory gifts to the side of your body will help make sure your title is perfectly seen and captured in your dazzling first appearance as the newest royal member!
Lastly, Stephi recommends to ALWAYS hold your crown. No matter how many pins go in or how balanced it may feel on your head, you always want to support it by lightly holding the back of it to your head. Angelique can attest to this with just how many times she's seen a crown lost when new queens bend over the side of the stage to greet their family and friends during their onstage walk. So, let's get this #holdyourcrown trend going strong!
How to Crown
If you've already experienced your crowning moment and are getting ready to pass your title on, there are some ways to trick out your crown and pageant sash to make them fail-safe in almost any onstage scenario. We recommend using CrownClips, bra/sash clips, and double-sided tape (we sell Fashion Fix tape on our website!) to make your pageant's legacy pieces really stick in that live, onstage moment!
Before going onstage, there are a few ways to prep. For self-preparation, practicing crowning other girls with different hair types and styles will certainly make all the difference. We recommend practicing at the event or the night before just to make sure it's fresh in your muscle memory! As for preparing your items, one of the most important things you can do is to pin your sash closed at the bottom. At The Sash Company, we always include high quality Velcro to make taking your sash on and off as easy as possible. However, during a crowning moment, fumbling with Velcro on an excited queen can be quite tricky, so pin the Velcro closed! We offer many crown pins on our website if you'd also like to make a statement with your pin. ;) By pinning the sash closed, you can make sure that there are no mishaps with the sash falling off and it makes it incredibly easy to just slip the sash over the new titleholder's head and let it fall into place. Additionally, it helps to have your sash lined with double-sided tape on the inside. This will help keep it in place on you and your new titleholder!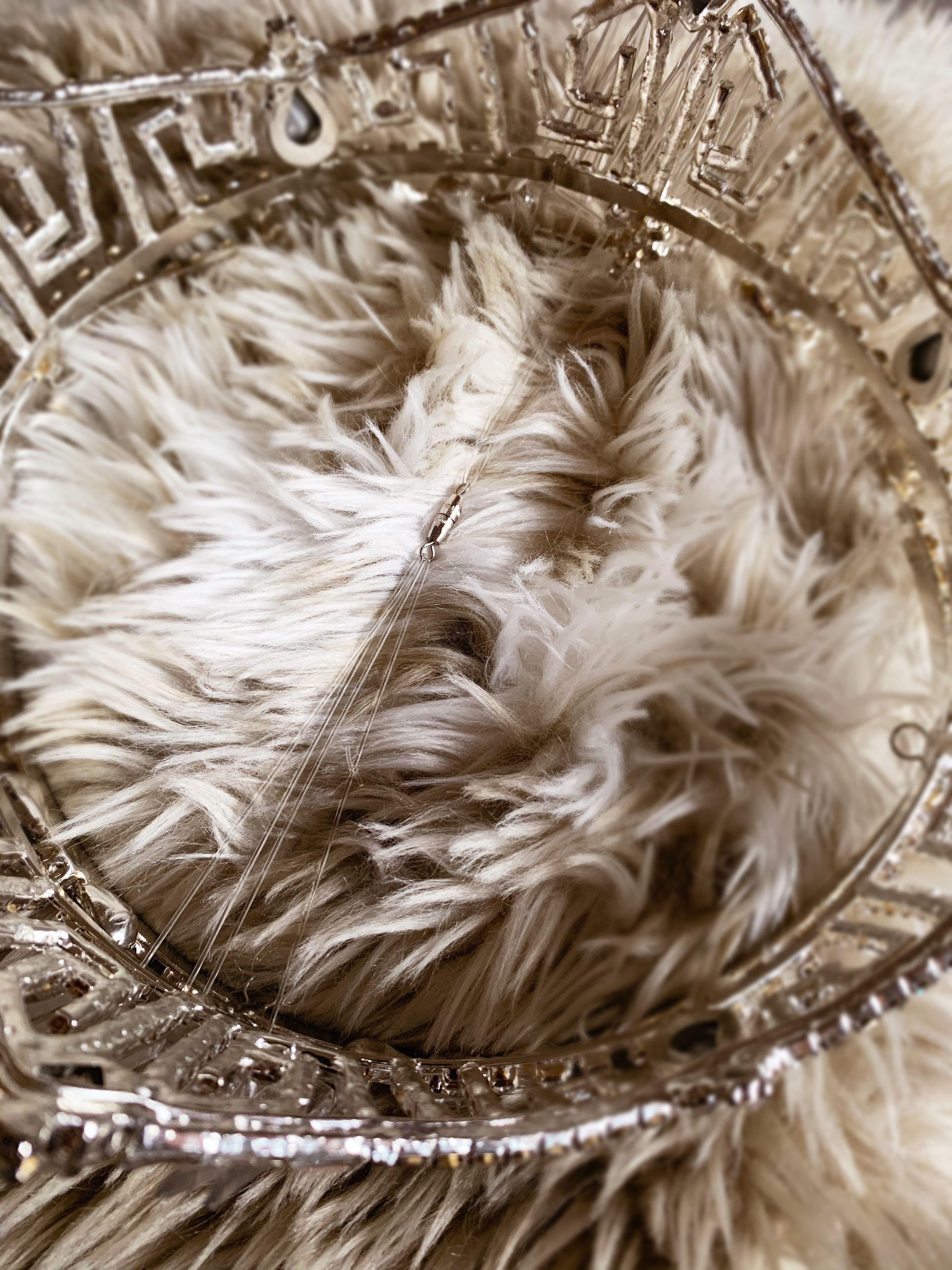 As for a prep product… We are absolute fans of Rhonda's CrownClips found here: https://crownclips.com/home. This amazing product uses wide clips and tension to keep your crown perfectly placed in just about any scenario. In this post's main photo, you can see how perfectly the clip folds onto the crown and in this photo, you can see the soft, flexible wiring that keeps everything nice, tight, and in place on your head. You even have the option to have it custom installed by Rhonda, herself! Although this is perfect for a crowning moment, we recommend getting this at the very beginning of your term if it's not already on your crown. That way, you can get the best use of it while attending all your events and activities that might decide to try and throw a wrench in your crown's balancing act. When your crown is taking a break from resting on your head, the clips fold up perfectly to the outside of your crown and when ready for use, they easily slide into your hairdo without messing it up! For a visual, check out these tutorials: https://crownclips.com/how-to.
Last but not least, the ONLY order of events during a crowning moment should be: the sashing, the crowning, and then the gifts. In all the years of operating pageants, Stephi has experimented with numerous orders for her crowning moments, and by her standards, this is the only way! This is because the sash is easiest to place when the new queen's hands are empty and she's not trying to balance a crown on her head. If the crown goes on first, there's a strong likelihood that adding the pageant sash could potentially knock over the crown or be difficult to place as the queen's arms are up trying to hold the crown to her head. Of course, flowers and gifts go last because it will only make the situation even harder if your new titleholder can't help because her hands are full.
Directing A Crowning
For our directors in the crowd, this part is for you! Stephi has the inside scoop to making the moment an amazing one! She's given us all her tips from prep to placing the crown and we're excited to share!
Long before the pageant, Stephi made sure to be very particular when designing her pageant's crown. She wanted to make sure that the Cosmos crown was very well balanced and capable of fitting many different head sizes and shapes. She was so dedicated to perfecting her crown that she actually measured the heads of many of her pageant girls! She recommends doing the same when designing your crowns to make it as easy as possible for your queens to rock their crowns!
As for prep, Stephi recommends practice, practiceee, PRACTICE! In her rehearsals, she makes sure that each girl gets a run through of her crowning moment, which also gives the current titleholder a chance to get plenty of crowning practice on every hair type and hairdo out there. To make sure there's plenty of time for running through this, Stephi records the choreography training and sends it to the girls weeks in advance. This way, the training is already done, the girls are ready for final rehearsals, and there's plenty of time to practice the live moments that can't be practiced solo or at home.
Concerning floral arrangements, Angelique recommends ditching the plastic wrap and having your florist wrap the stems in ribbon that coordinates with your pageant colors. This way, your arrangement isn't distracting and matches your pageant sash, your brand, and your new queen as she makes her first walk!
We are so excited to bring you this mini-series with all the tips and tricks from the industry pros and we hope to see some of these techniques in action as you ladies progress in pageantry! Keep up with us for more awesome info in pageantry and about your pageant sashes!!!