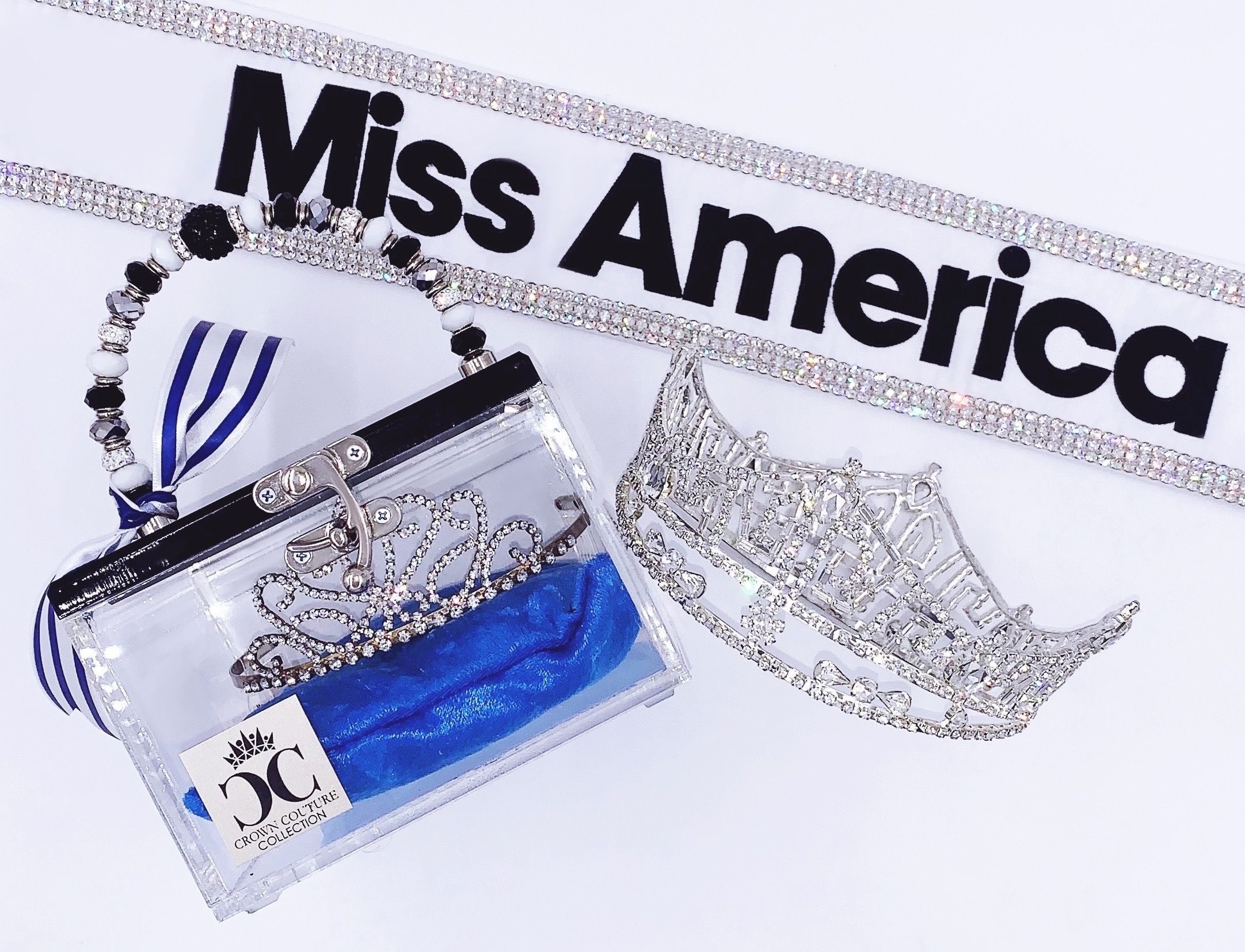 Welcome back! In this pageant sash mini-series post, we'll be going over how to handle your pageant sash with care. That means maintenance, cleaning, and traveling in style! Dive in below to see how to keep your pageant sash photo ready 24/7!
CARING FOR YOUR PAGEANT SASH
Part of looking on-point in your pageant sash is making sure that your sash itself is looking its best! That means keeping it in good shape and doing some maintenance cleaning here and there as needed. Our tips below cover how to iron your sash to avoid any creases and how to touch up any spills or dirty patches that may come up.
Ironing
The best way to iron your pageant sash is going to be on hot and steamy. Simply hold the top of the pageant sash in place and pull the iron down it. Even with rhinestones, your pageant sash can handle the heat, so iron away! The rhinestones can be a little difficult to work around, so we also recommend ironing the back of your pageant sash, as well. The main word of caution is to the pageant sashes with fringe. You won't want to apply too much pressure when ironing the fringe because it may flatten it.
Cleaning
You'll be surprised at just how resilient your pageant sash is. Usually, a baby wipe is all you need! We recommend keeping one handy with you in a small, Ziploc bag—the ones that jewelry, charms, or pins may come in. For tougher stains, simply apply Shout or a Tide pen to the pageant sash and use that wet wipe to really get the cleaner in there. For white pageant sashes, those stains can be easy to see sometimes. For anything that Shout or a Tide pen can't handle, a Clorox bleach pen should do the trick!
If this doesn't do the job, and the sash is white and only if the area is not near color trim or font, a bleach pen may be used again wipe area well after with a wet wipe. If there is any question or concern, best to error on the side of caution and call, they may send in the sash at their expense, and we will attempt to clean it for them.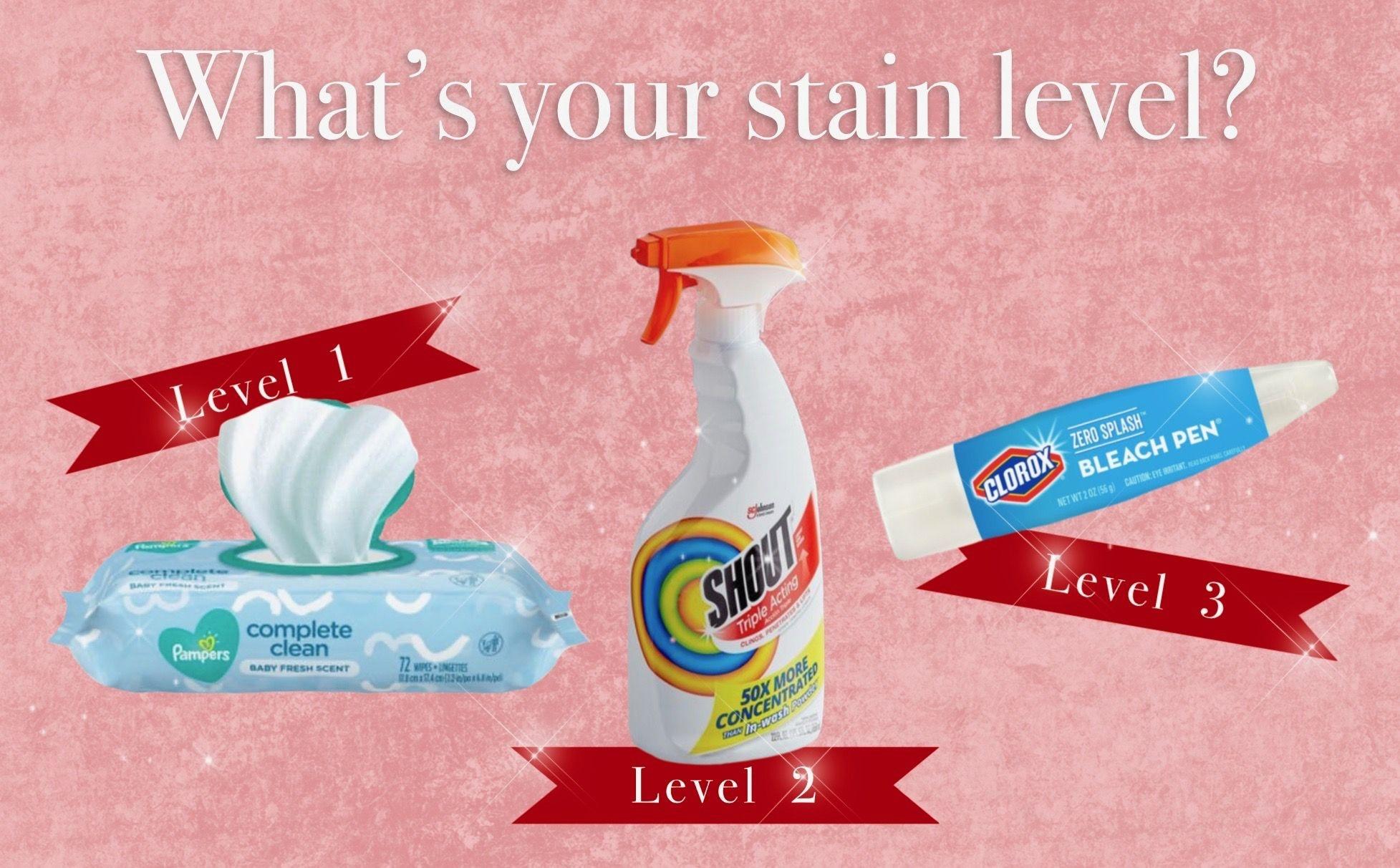 If your pageant sash needs an overall clean, our durable, quality satin can make it through the wash on a delicate cycle! Make sure that it's only your pageant sash in the washer and hang dry it after. For rhinestone pageant sashes or any other for that matter, a hand wash will do the trick or even a trip to the drycleaners!
TRAVELING WITH YOUR PAGEANT SASH
Being in the pageant industry, we know you ladies have seen some of these stylish travel options around, but we simply had to share them anyway!
Crown Purse by Crown Couture
We are so excited to announce our partnership with Crown Couture by Lindley! These crown purses are perfect for traveling with your crown and pageant sash safely protected yet still on display for the world to see. They come in a variety of sizes to make sure your crown fits perfectly and a variety of styles and customizations to help you rep your pageant and title with ease. You can find those amazing options here: https://crowncouturecollection.com/product-category/crown-boxes/. We've teamed up to give you 10% with our coupon code: THESASHCO, which can be used at the checkout. So go fill up your cart now at https://crowncouturecollection.com/ and show this pageant entrepreneur some love! Learn more about Lindley, her amazing career, and her pageant history at https://crowncouturecollection.com/lindley-mayer/.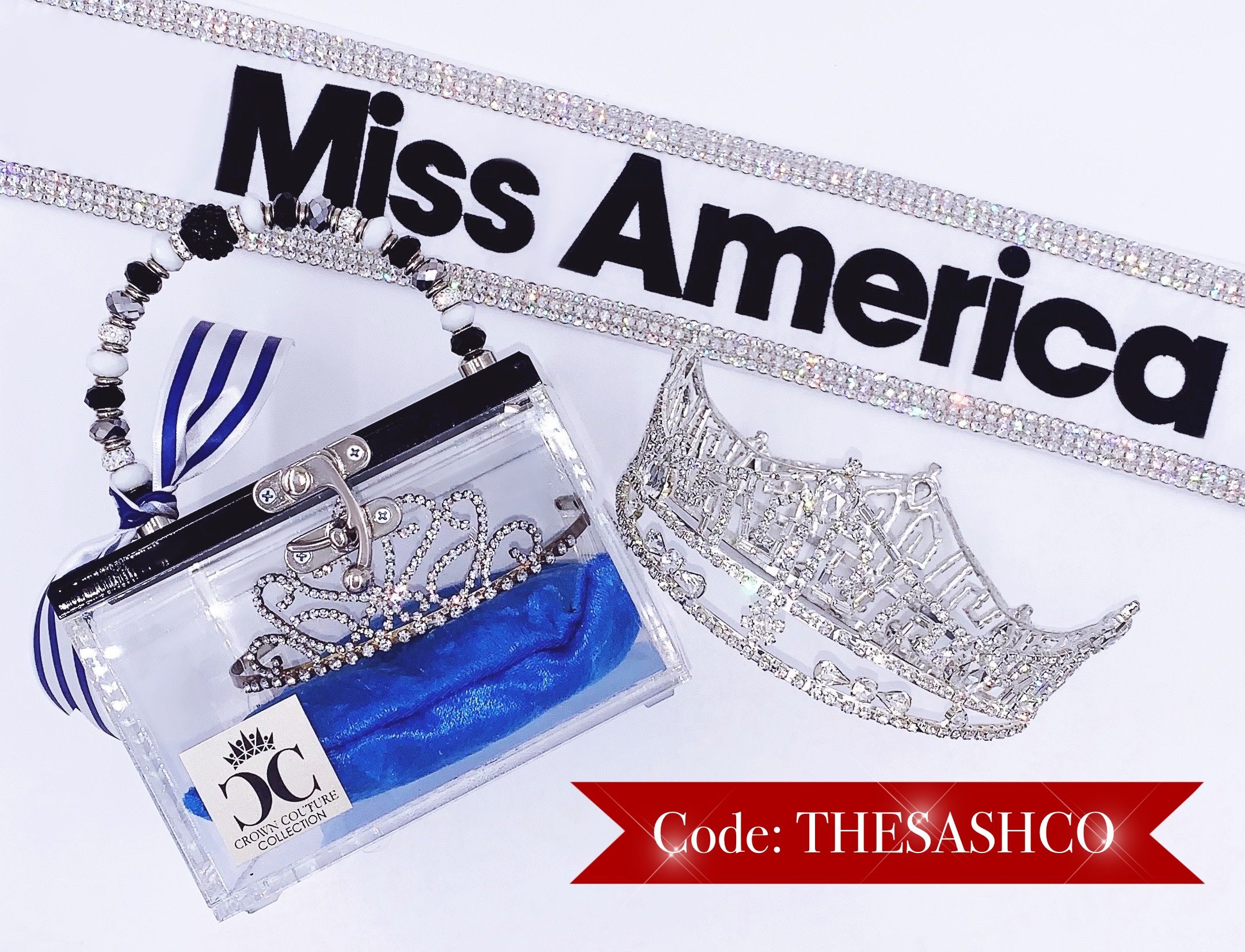 Sash Bag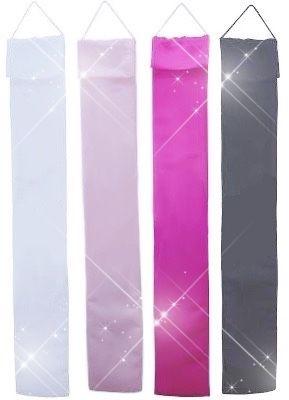 If you need something a bit more pliable and packable, sash bags work wonders! Since they're also made of satin, it helps keep your pageant sash looking freshly pressed by preventing wrinkles from starting. It's also great for packing in luggage and hanging in your dress bags while flying to nationals. ;) Having a sash bag on hand or in your purse when traveling is always a plus for those just in case moments where you might need some protection on the fly. You never know when there might be a scenario that isn't as sash friendly. This might be the case when making event appearances that may have more strenuous activities or the possibility of needing to put your sash down momentarily. You can even get your pageant sash bag embroidered to match your pageant, title, or style!