Your friend says, "Let's take a selfie." You're smirking inside because you wonder if you really had a choice to begin with.
The word "Selfie" is used to describe a self portrait taken of yourself with your smartphone. If you think selfies are just for teenagers or young adults – boy, you are wrong.
The next time you're at a mall or a restaurant, pay close attention. Selfies do not discriminate in age or in gender.
So if you want to be with the "in" group, allow me to share my favorite 5 Selfies Saves that will have you wearing your "Selfie Expert" badge at your next social function.
#1: Lighting is key.
Lighting is everything.
Remember, if you have the opportunity to take the selfie in the natural light, it is always recommended.
However, if you are indoors, turn facing toward a window with natural lighting to avoid shadows.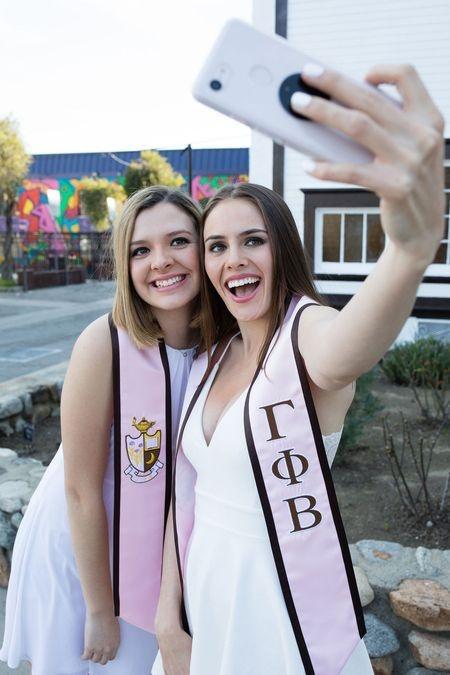 #2: Smile naturally.
Believe it or not, smiling naturally may not come so natural to some.
Someone told me years back to practice smiling in front of a mirror. You will receive the greatest feedback when you can see yourself smiling.
Like they say, "practice makes perfect."
So, smile like you mean it. Embrace the smile that comes natural to you.
#3: It's all about the angles.
Like lighting, angles are your best friend. Never take the selfie at eye level. Always hold the phone up, turn your face to side just a little bit.
Everyone has a favorite side – choose your side. Play with your angles, let it accent the angle of your jaw line.
Now are you ready. Snap the shot and say cheese.
#4 Don't take just one.
It's a numbers game. Take lots and lots of selfies, you need options.
A trick that I learned is to use the video option and pose away. After a couple of minutes, you can scroll through the video and freeze to snapshot the best selfie.
I know, it sounds a little crazy, but I have found the best selfie poses this way. You can thank you me later.
#5 Easy on that edit button.
Take it easy on the edit button. Filters are fun and great. However, what you don't want is to over edit and realize later you now no longer look like your photos.
Yes, I said it. We all know a friend who does this. With the advancements of editing and photo apps, it's easy to get carried away.
The rule of thumb is: If it looks unnatural, you've overdone it.