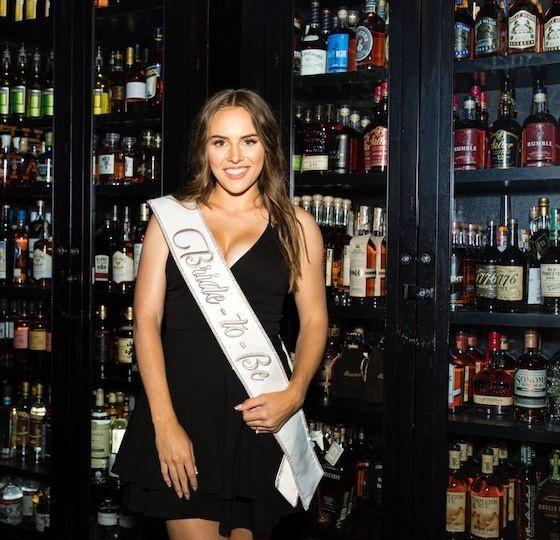 Planning the perfect wedding can be as stressful and frustrating as the amount of money required to make it all happen, so we're all for ideas that can help take some of the load off the soon-to-be wed couple and save them some money in the process. This is why we're so excited to share a lesser-known tip we came across to stock the bar of your wedding for pennies on the dollar! In this blog post we'll tell you how to get the free booze, some fun ideas for themes and games, as well as recommendations to avoid some of the pitfalls that can come with this plan.
Weddings are getting more and more expensive every day, which is why many couples have begun to embrace the idea of a 'Stock the Bar' bridal shower or bachelor/bachelorette party. Instead of bringing traditional wedding gifts or things from a registry, guests are encouraged to bring some liquor, bottles of wine, or cases of beer. All that booze can be used to stock the bar at your wedding reception which can save you THOUSANDS on the bar tab. For example, if you have 10 people at your party and each brings two one-liter bottles of liquor that's roughly 450 drinks for guests you no longer have to foot the bill for!
You can have your own variations on this as well: One couple we read about encouraged guests to either bring alcohol or a gift card to Lowes and was torn on whether to call the party a 'Wine & Work' Shower or a 'Lowes & Liquor' Shower. These variations can also feed into the theme you choose as well. Another couple decided to have a bachelorette party that was themed as a speak-easy. Men wore zoot suits with matching hats and women wore flapper dresses with elbow-length gloves. Roaring 20s parties were popular as well even though prohibition was technically in the 30s- but unless you plan on having your history-buff uncle at the party we don't think anyone will notice!
In order to get your guests to do more than merely participate, one great way to get everyone enthusiastic about the theme (and hopefully bring more wedding booze) is to hold a raffle. Guests will get entries based on how many bottles of alcohol (or a certain amount of dollars in cash/gift cards if you're going for those as well). This raffle can be for any number of things like a high-end bottle of wine or liquor, gift cards to a spa or fun experience, even a gift basket of skin care products and make-up! If you pick something your guests really want, they're more likely to go above and beyond your normal expectations.
Now I know this all sounds great, but there are a couple suggestions we have to avoid some common problems with this plan. Firstly, we recommend picking 3-4 kinds of alcohol for your guests to bring to your party. Too many choices and you're bound to run out of one, have too much leftover of another (although this isn't necessarily a bad thing for everyone) and have drinks take too long to make, which will lead to a long wait for drinks at the reception. Recommendations should follow your guests' preferences so know your audience! If most of the people in attendance are the red solo-cup type, then bringing beer and liquor should suffice, but if lots of your guests are wine drinkers or self-proclaimed aficionados you should suggest people bring something more specific for your party. Don't be afraid to put a suggested list of recommendations to bring on your invitation to set the correct expectations.
Lastly, it's a good idea to have a licensed bartender making drinks if your venue will allow it. This will keep people from being over-served and limits liability if anyone were to drive afterwards and get into an accident or a DUI. But we think the best reason is so you can give them a list of people to limit on alcohol- because we all have that one relative that's known for over-indulging at parties.
Now you're ready to plan a fantastic Stock-The-Bar party and start your marriage off in a SPIRITED way! And remember- hangovers last a day, but memories last a lifetime!
Have wedding questions you'd like answered? This email address is being protected from spambots. You need JavaScript enabled to view it.