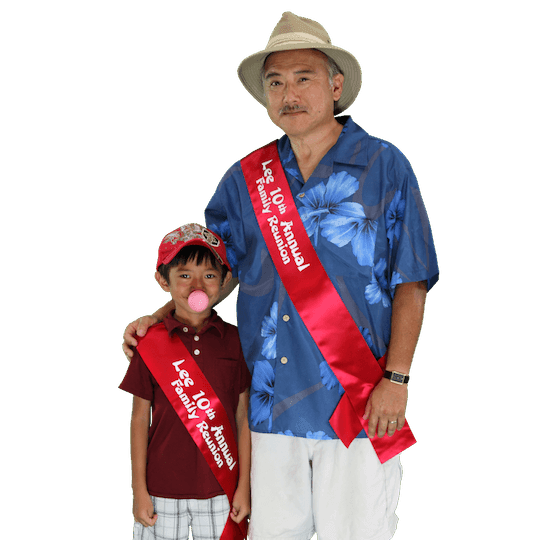 Ahhh… The family reunion. You either love it or you absolutely dread it.
Planning and attending family reunions is such a great tradition to keep alive. And it's one of those things you don't always appreciate until:
a) You have children of your own.
b) You had a loss in the family.
c) You or someone you love is experiencing health issues.
Remember, there is no such thing as a perfect family. It doesn't exist. It's about quality time with your family. Having your kids hear stories from their grandparents, aunts, uncles, and other relatives is so important. They will learn more about their family heritage, culture and values that will live on for generations to come.
Time stands still for no one. So, celebrate the ones you love today and allow the ones you love to celebrate you.
Looking for something that will make your next family reunion POP. We can help. Let us design custom sashes that will make your family reunion a memorable one.