A Bride to Be Sash Worthy of Miss America.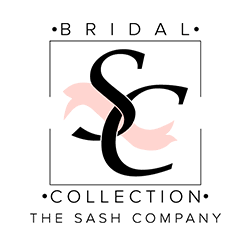 Our motto at The Sash Company is "Celebrate Life's Achievements," and celebrating our Brides with a gorgeous Bride to Be Sash is on the top of our list.
When we think Bride, we think grace, elegance, fabulous, bling and more. After all, it's an occasion to be celebrated. Why not celebrate in style with one of our Fabulous Bridal Sashes that will last through every pre-wedding party and event?
It's a true keepsake that can be treasured forever, helping you shine in every group photo and selfie you take as you approach the big day.