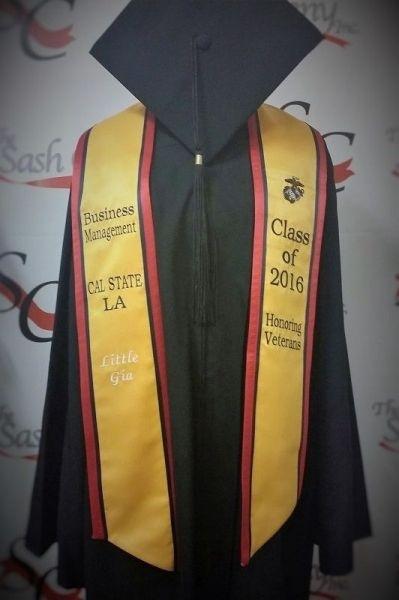 Every moment of your life has been building to this treasured moment, your graduation.
It's a special, once in a lifetime event. You want to fit in with the traditional attire of graduation day, yet not blend into the background with everyone else by wearing an everyday, plain satin stole.
You're here at The Sash Company because you want to celebrate this event with pride, wearing the custom graduation stole of your dreams.
Three Ways to the Grad Stole of your Dreams
To create your own individual look online for graduation day, visit our Sash Designer. Mix and match colors, Greek characters, text, fonts and even rhinestones to create a signature design that is perfectly you.
Not sure where to start? Here are some ideas:
Add a single or double border to a base stole in your school's official color scheme. Personalize it with your name and year of graduation. The effect will be an upscale, special look while still matching overall with your graduating class.
Think about what you are most proud of accomplishing over the years as you worked to achieve graduation. Whether it's volunteer work, honors earned, clubs, band, sports or something else, capture that pride in a custom graduation sash design.
Is there something special you want to say to a loved one on this day? Include a special message of thanks to your parents or grandparents or honor a loved one's memory with custom text on your graduation stole.
Check out The Sash Company graduation stole portfolio for more ideas.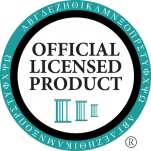 If you're a member of a Greek fraternity or sorority, The Sash Company offers approved graduation stoles featuring the official colors and crest of your organization. No second guessing, no worrying about getting the colors right, or if the company you choose will have the right embroidery pattern for your Greek crest.
The Sash Company sells officially licensed Greek fraternity and sorority grad stoles, so you know it will always be exactly right!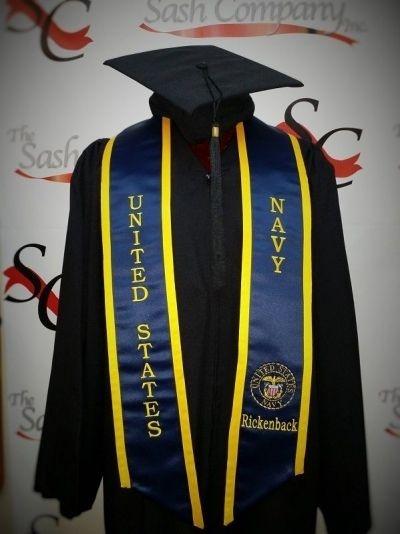 Contact our custom Sash Design specialists to help you create the perfect graduation or Greek stole. Our friendly and professional design staff can help you create the perfect one-of-a-kind stole for this once in a lifetime event.
Yes, we can!
Add a custom logo, seal, flag or crest to your graduation stole
Add personalization to one of our official Greek graduation stoles
Create custom designs with vertical text, angled fonts, or mix font styles on the same stole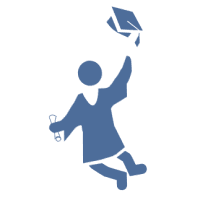 Contact our graduation stole design team
at (877) 443-SASH (7274)
or send us a message online to get started.