Miss World America National Teens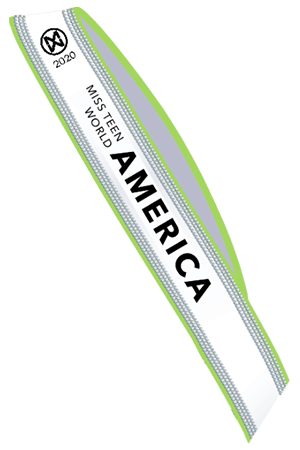 National Teen Pageant Sash
Miss World America is the official United States preliminary to Miss World, the oldest running international beauty pageant.
The National Pageant Sash Collection is lined with our white satin sash with Lime Green border for your "Teen."
It is backless with three rows of clear, silver cup rhinestones. Logo on the shoulder with the year in black embroidery.
Style and elegance at its finest. It's beauty with a purpose!
National Teen pageant sash can only be ordered through the National Office.