Christmas & Holiday Sashes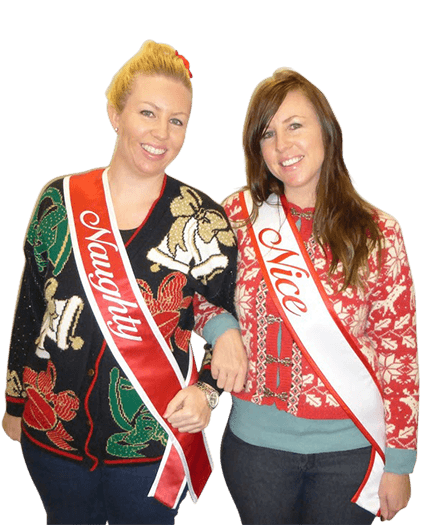 Deck more than your halls for the holidays! Don a sash to show your seasonable spirit.
From tongue-in-cheek selections that identify the wearer is on the naughty list, to more traditional Christmas sashes that tell you who St. Nick's helpers are, our holiday sashes are merry and bright.
They look great with everything from casual attire to formal wear, making these sashes an all-occasion holiday season accessory. Professional embroidery with high quality thread spells out a fun message, and you can opt for sashes with or without a contrasting border. Our hand-sewn products hold up to celebration and can be stored for repeated use through the years.
Want to add a name, special message or other personal touch?

Contact us and our experienced sash design staff will be happy to help you create a sash worthy of the season.
Or create your own personalized keepsake sash by clicking here to use our custom Sash Designer.