Welcome Alpha Chi Rho!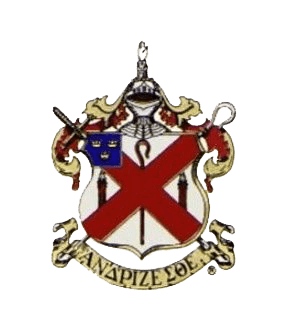 Cultivating men of word and deed is what it's all about. Alpha Chi Rho aka "Crows," was founded on June 4, 1895 at Trinity College in Hartford, Connecticut by the Reverend Paul Ziegler, Carl Ziegler, William H. Rouse, Herbert T., Sherriff and William A.D. Eardeley. Sometime in the 1900s, it was decided that for growth to happen, the official duties of running the Fraternity would be taken out of the hands of the undergraduates and put into the hands of graduates. Because of this, Alpha Chi Rho has grown to 33 active chapters, 4 colonies and 13 active alumnae chapters. What an achievement!
Celebrate your accomplishment with our Alpha Chi Rho graduation stoles. It signifies what it means to "Be Men." With your colors garnet and white, you and your brothers will uphold a sense of high moral character, honor, integrity and ethical standards that will make Alpha Chi Rho proud.
Buy SOLO or buy in BULK to save!
Click on the product to see price options.