Welcome Alpha Xi Delta!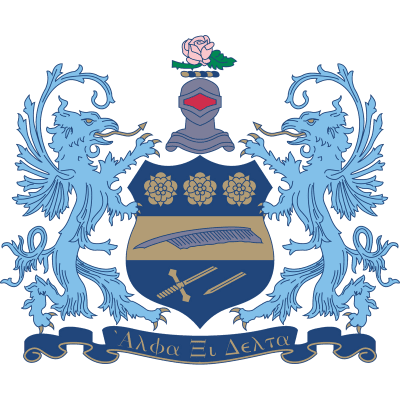 The Alpha Xi Delta Sorority is a women's Greek organization founded on April 17, 1893 at Lombard College in Galesburg, Illinois. The Sorority is home to more than 185,000 women across 130 active chapters who realize their potential through Sisterhood, giving back, holding leadership roles and pursuing high scholastic achievement. The Alpha Xi Delta sorority's Founders taught the value of education because it opens up many opportunities to achieve your goals and the power to inspire others. Celebrate this lifetime achievement with our Alpha Xi Delta Sorority Graduation Stoles. Custom made graduation stoles with the official colors (double blue & gold), then finished with the Greek Letters and Official Crest.
Buy SOLO or buy in BULK to save!
Click on the product to see price options.