Welcome Delta Gamma!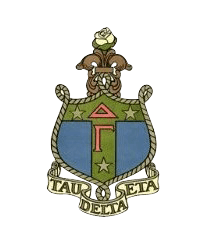 Delta Gamma Sorority, commonly known as DG, was founded in 1873 in Oxford, Mississippi, at the Lewis School for Girls. It was established by three young women who were unable to go home for the Christmas break. Together, Anna Boyd, Mary Comfort and Eva Webb created a "club of mutual helpfulness." With this, the Delta Gamma Sorority has grown to over 250,000 initiated members.
It has 151 collegiate chapters in the United States and Canada and more than 200 alumnae groups. The DG Sorority way is to "do good." Celebrate all the good you've accomplished thus far with our custom Delta Gamma Sorority Greek Graduation Stoles, perfectly designed with your colors. Bulk pricing available. Order graduation stoles for you and graduation stoles for your sisters today!
Buy SOLO or buy in BULK to save!
Click on the product to see price options.