Welcome Delta Sigma Pi!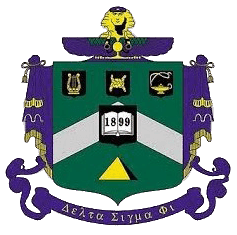 Welcome Delta Sigma Pi! Delta Sigma Pi is the nation's first co-ed business fraternity and one of the largest. In 1907, four business majors at New York University saw a chance to influence the lives of their fellow students. During this time, the best business organization on campus was not accessible to many students. Because of this, Moysello, Makay, Tienken and Jacobs were dedicated to form an inclusive fraternity for business majors.
An organization that became Delta Sigma Pi on November 7, 1907 at the School of Commerce, Accounts and Finance of New York University. Today, over 271,000 iniates and counting. Cheers to the largest co-ed fraternity. Let's celebrate you and your fraternity in style when it's time to receive your diploma. Our custom Delta Sigma Pi Greek graduation stole beautifully designed with your colors. Stand out and stand apart.