Welcome Sigma Kappa!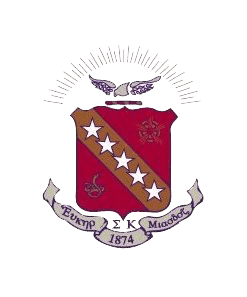 For 144 years, Sigma Kappa has been uniting women in lifelong friendship. In 1874, five women from Colby College in Waterville, Maine wanted to build a sisterhood that would encourage a woman's heart, mind and spirit. At the same time positively giving back to the community. Founders: Mary Caffrey Low Carver, Elizabeth Gorham Hoag, Ida Mabel Fuller Pierce, Frances Elliott Mann Hall and Louise Helen Coburn created a supportive space where Sigma Kappa's can enhance their character and achieve academic excellence.
Sigma Kappa's, it's your time to shine with our custom Sigma Kappa graduation stole. You will continue the legacy of your five founders as they believe in excellence and lifelong friendship based on sisterhood.
Buy SOLO or buy in BULK to save!
Click on the product to see price options.