3 Ways to Stay Organized When Planning Your Wedding!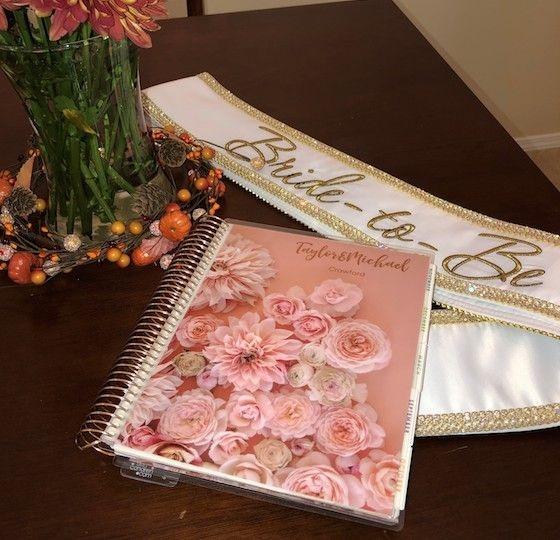 LOVE IS IN THE AIR!!
"Will you marry me?" The question we all want to uncontrollably scream "YES!!" to.
You've dreamed about this since childhood. Now, the time has come for you to plan your dream wedding. Where do you start?! If you decide to hire a wedding planner, then you are in good hands. However, if your budget doesn't allow for a wedding planner, here are 3 ways to stay organized when planning your wedding:
Buy a wedding journal. They say something magical happens when you write your thoughts/ideas down in a journal (and not on your iPhone). The benefits of transferring your brainstorming sessions in a journal is that you keep ALL your ideas in one place. Later, you can come back to these ideas and look for connections that may inspire more new and amazing ideas.
Set a timeline. Don't procrastinate. Start your planning NOW. It is never too early to plan for your wedding. Once you set the level of importance of each task, you can begin to start crossing tasks off your list. I promise, you will have a sense of accomplishment once all tasks are crossed.
Ask for help. Let's face it, we like to overextend ourselves. Especially, when it comes to planning our wedding. Don't be afraid to ask for help. Your bridal party, your mom, your sister, your BFF would be honored to take the load from you. After all, you want to look rested on your big day and not worry about the minor details.
The venue, the cake, the décor.. the list goes on and on. Don't forget about your bridal shower or bachelorette party. AND it wouldn't be complete without a "Bride to Be" Sash from The Sash Company. Sashes are becoming more and more mainstream. Something that was once only reserved for royalty or the wealthy - has now become a trend for most brides. Don't forget about the BRIDE Tribe too!!